The
SIMPLEST

marketing tool you will ever need.
Create Fresh & Focused Mobile Video Offers in Less Than 15 minutes Without Any Experience Needed.
How Does EPYPE Work?
It's simple. Just follow a
5-Step Process

to Create, Publish & Share your EPYPE offers.
Go from Zero to Revenue in Just Minutes.
Step 1 - Select a Template
Choose from a library of already done templates that convert.
Step 2 - Edit Your Design
Edit or customize your page design with our simple-to-use editor.
Step 3 - Add Your Video
Easily record, upload, or add a personalized video or communication.
Step 4 - Name & Tag Your EPYPE
Create a unique name and add tags, groups, and details to your EPYPE.
Step 5 - Publish Your Amazing Offer
Your EPYPE is published to the web almost immediately.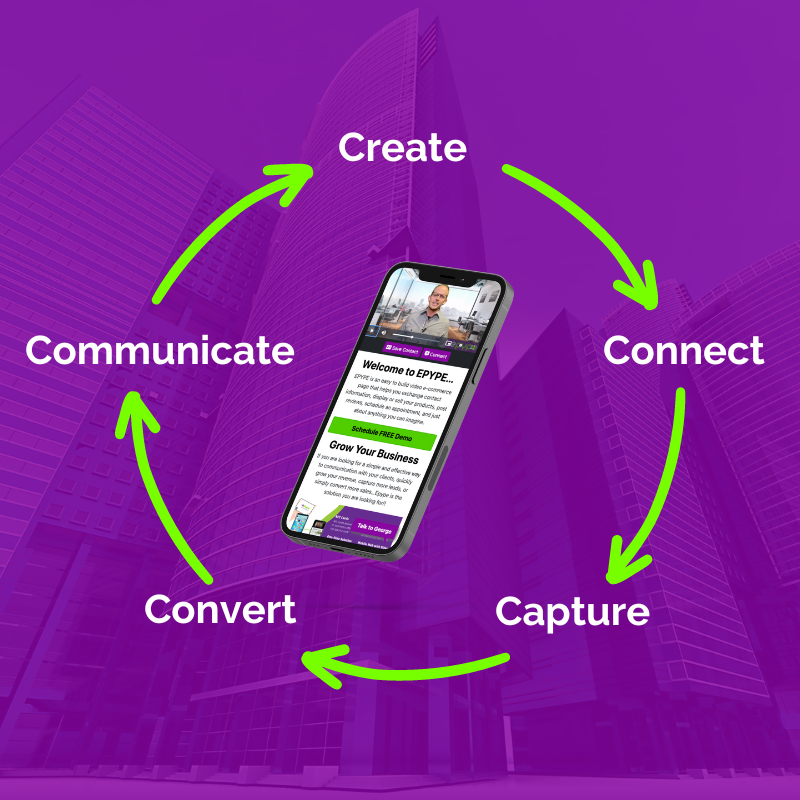 CAPTURE

More Leads

EPYPE helps you to CONNECT in a more Personalized and Professional way. It also helps to ensure that you are CONTACTING and CAPTURING more leads for your business.
Network and Connect more Professionally with the tap of an NFC Business Card or Product.

Share your Offers, Products and Information seamlessly with QR codes, links, and keyword campaigns.

Provide quick and easy access to your calendar, social media links and company information at all times.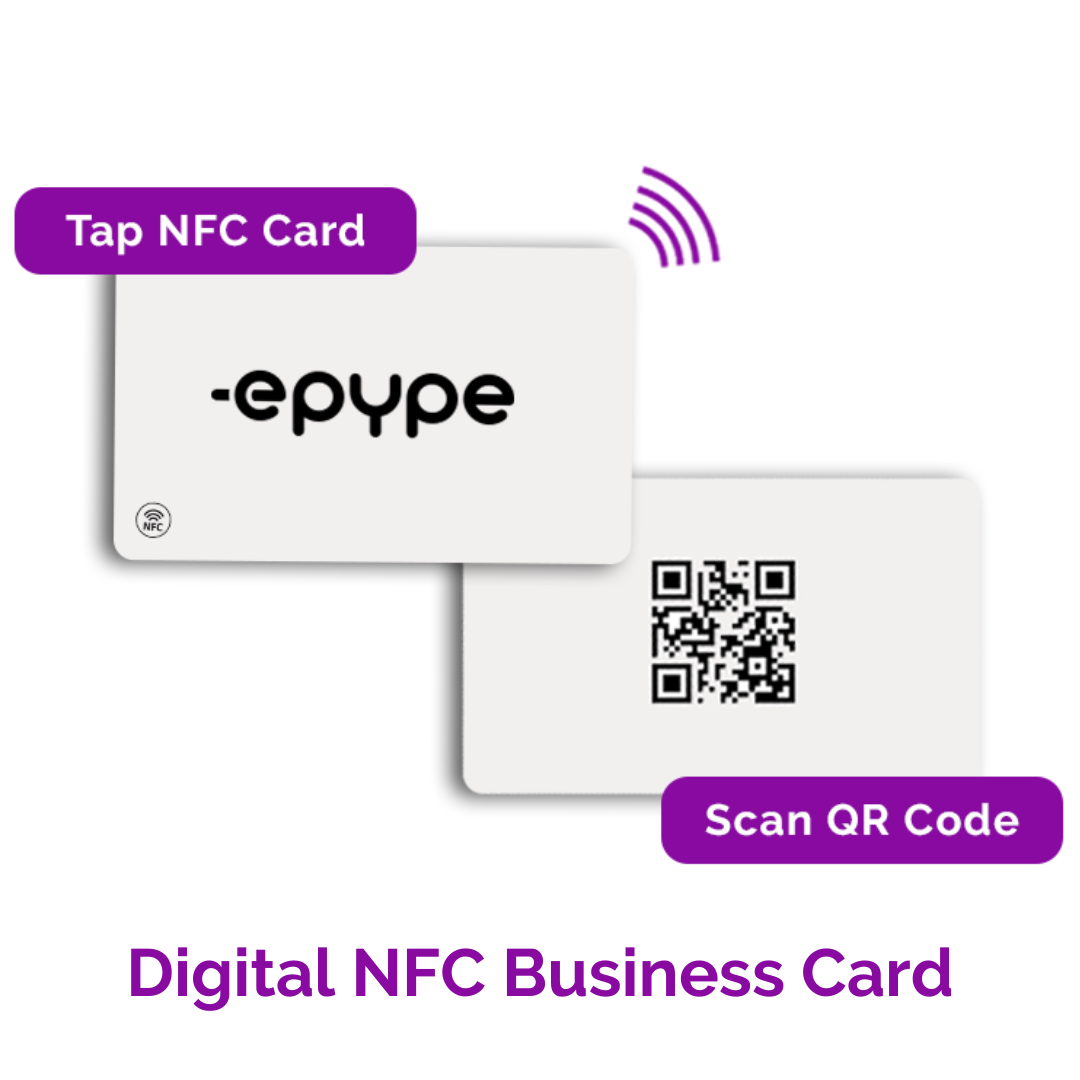 CONVERT

More Sales

EPYPE is a simple, fast and effective way to CREATE Mobile Video Pages that help you SELL more product and services. Using Video will CONVERT higher than other methods and the Product and Payment integrations will make the Mobile COMMERCE Experience much better for your customers.
Create & Publish Personalized, Branded and Professional Mobile Video Pages in less than 60 seconds.

Increase Your Productivity & Results with Key Metrics like Open Rates, Click Throughs, Video Watch times, and Detailed Analytics.

Sell more of your Products and Services with the simple Product & Payment Integrations.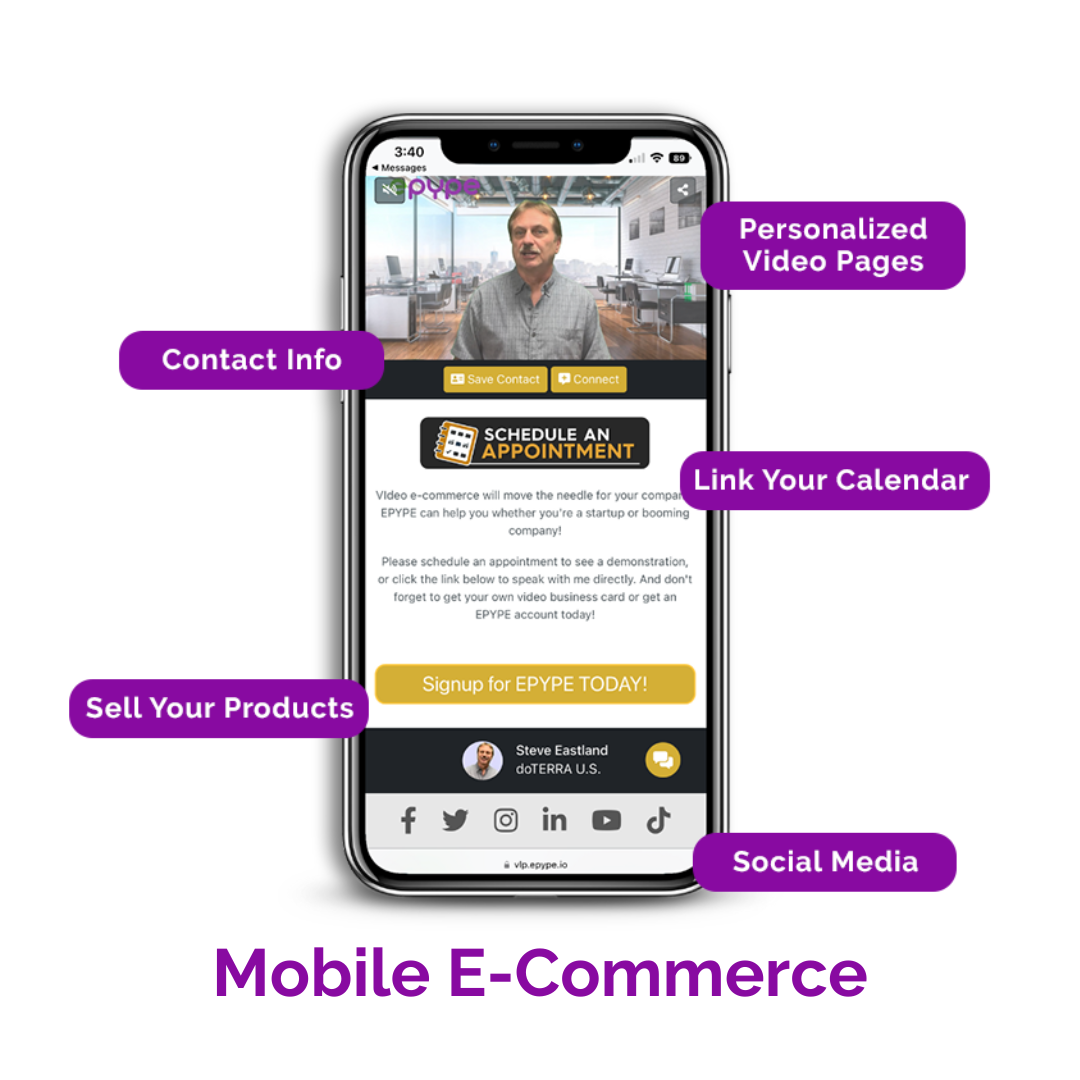 COMMUNICATE

Better

Most importantly, EPYPE helps you to COMMUNICATE better and more often with your Customers and Community. This will increase Satisfaction Levels and Increase LIFETIME VALUE of Your Customers and Business.
Create & Launch campaigns and offers to your list of customers and prospects.

Tag, Group and Categorize your list for better targeting, conversion and communication.

Create Key Word Campaigns and Autoresponders to ensure followup and consistent communication.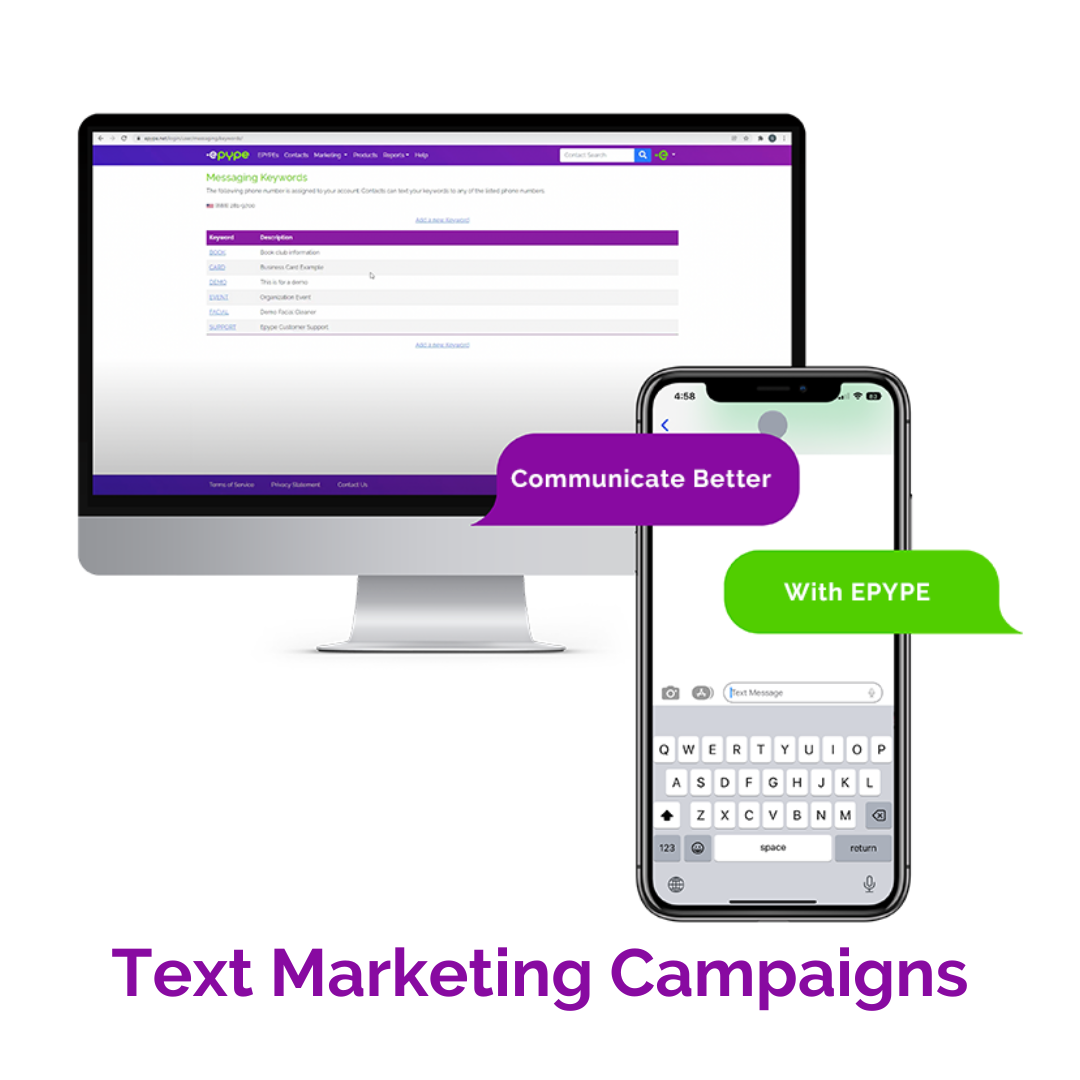 Powerful Reporting to Grow Your Business Revenue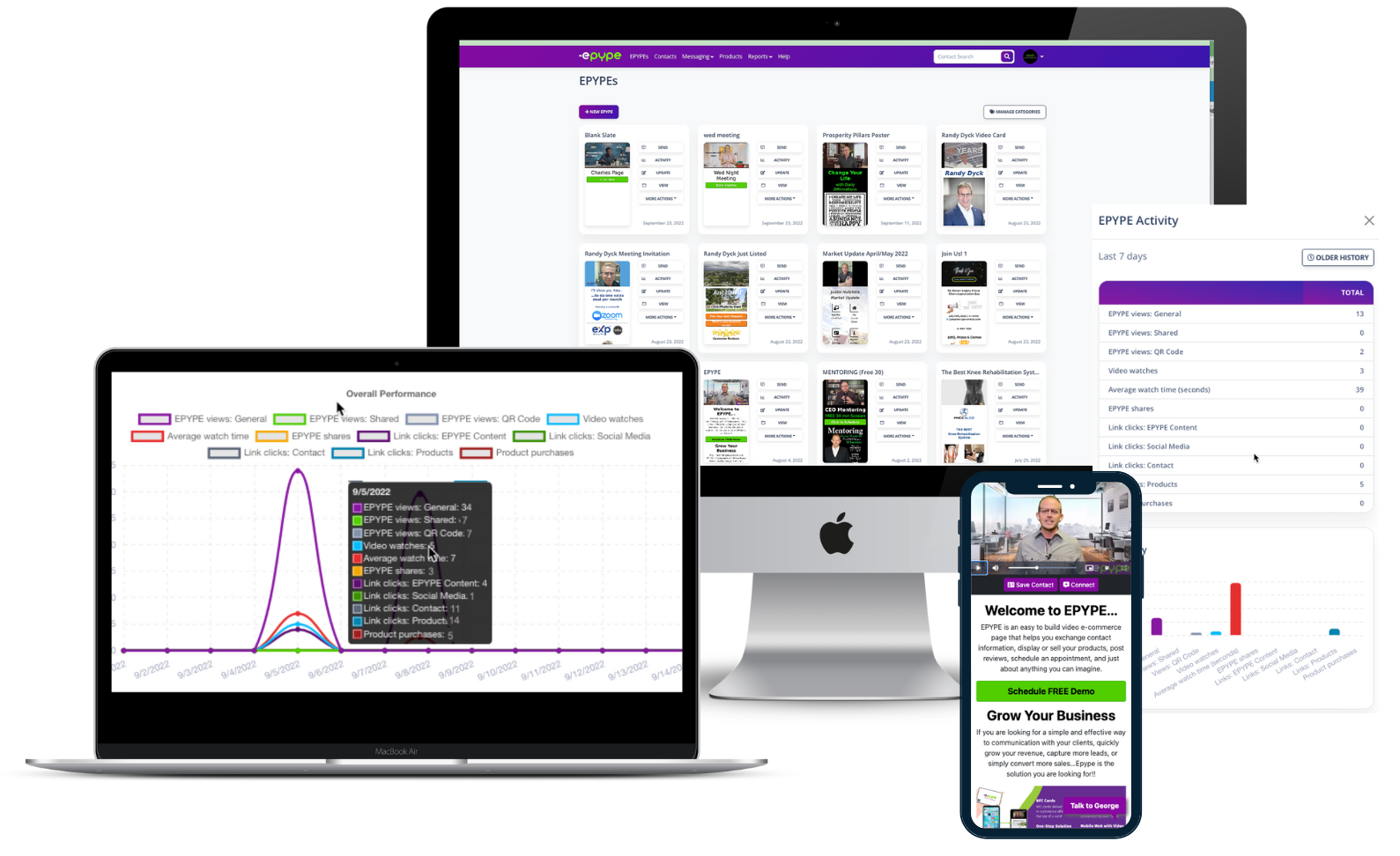 EPYPE also provides powerful reporting and analytics data to help you maximize your leads, messages, and communication.
Instantly access important key metrics like: total number of views, shares, video watches, links clicked, and products purchased. You can access reports based on SMS Campaigns, EPYPE Pages, or Keyword Campaigns.
Get Started
Follow The Trends of the Marketplace
EPYPE combines Mobile, Video and Messaging so that you can create a greater return on your time and money.
Text Message Open Rates are Much Higher than Email.
Customers Prefer to Learn About Products from Video.
Mobile Accounts for 2/3 of E-Commerce Traffic in 2022.
Endless Possibilities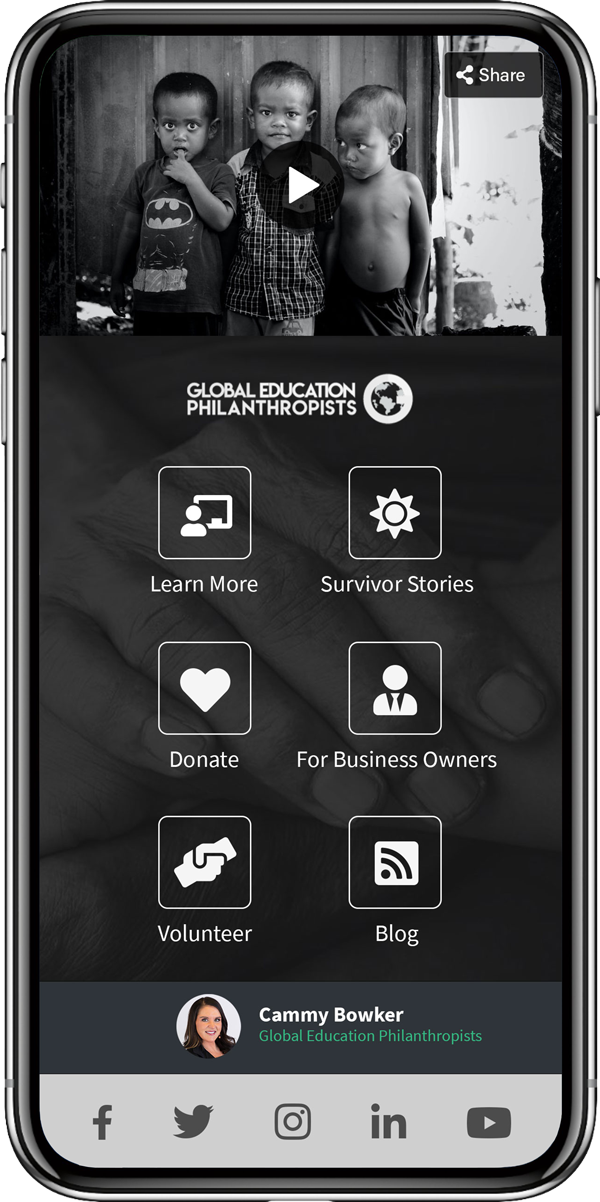 Global Education Philanthropists
Non-profit / Charitable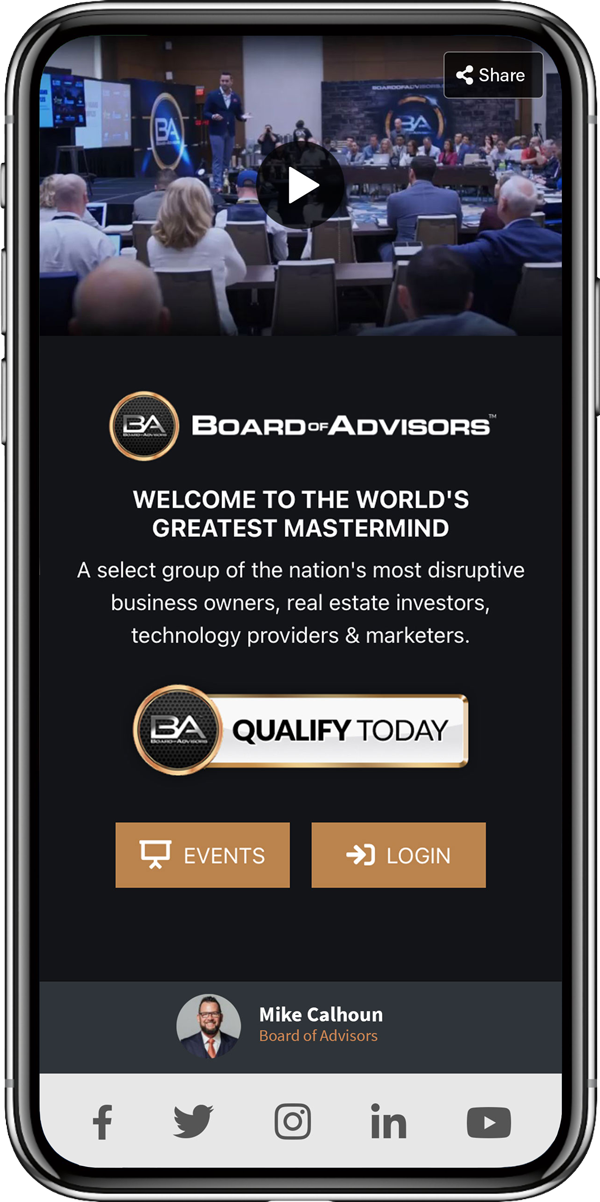 Board of Advisors
Promotional Events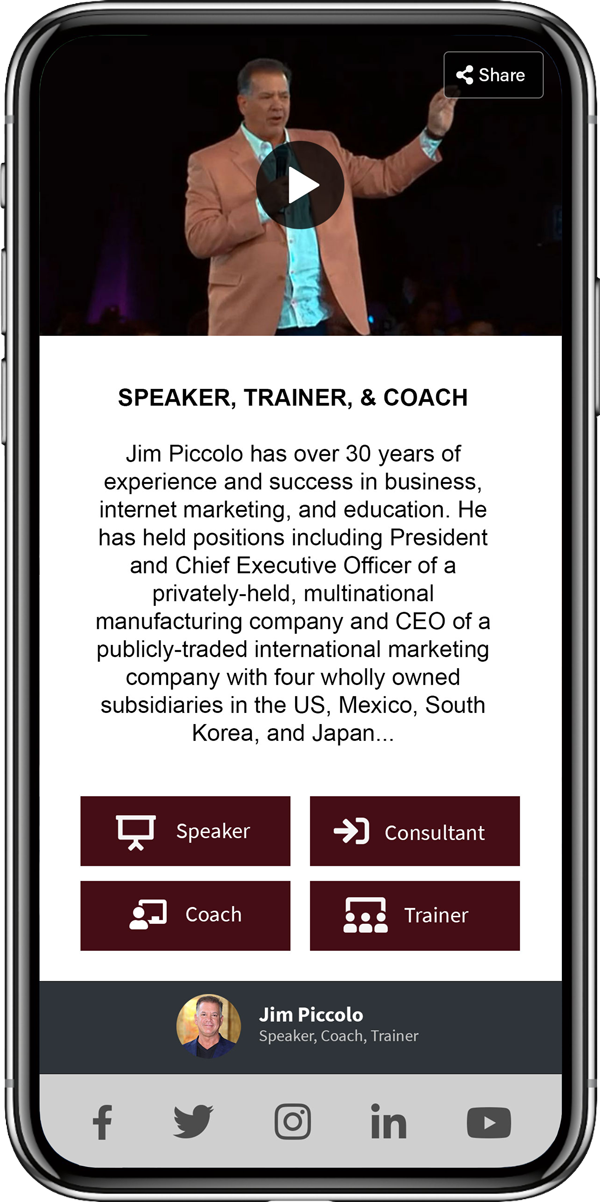 Jim Piccolo
Speaker / Coaching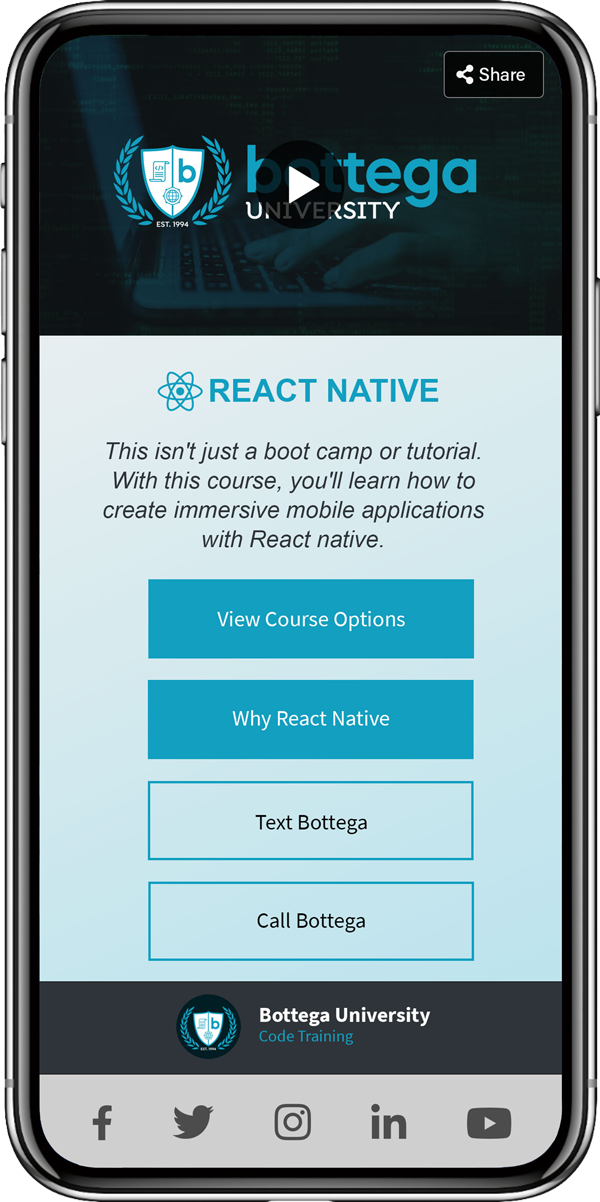 Bottega University
Training / Education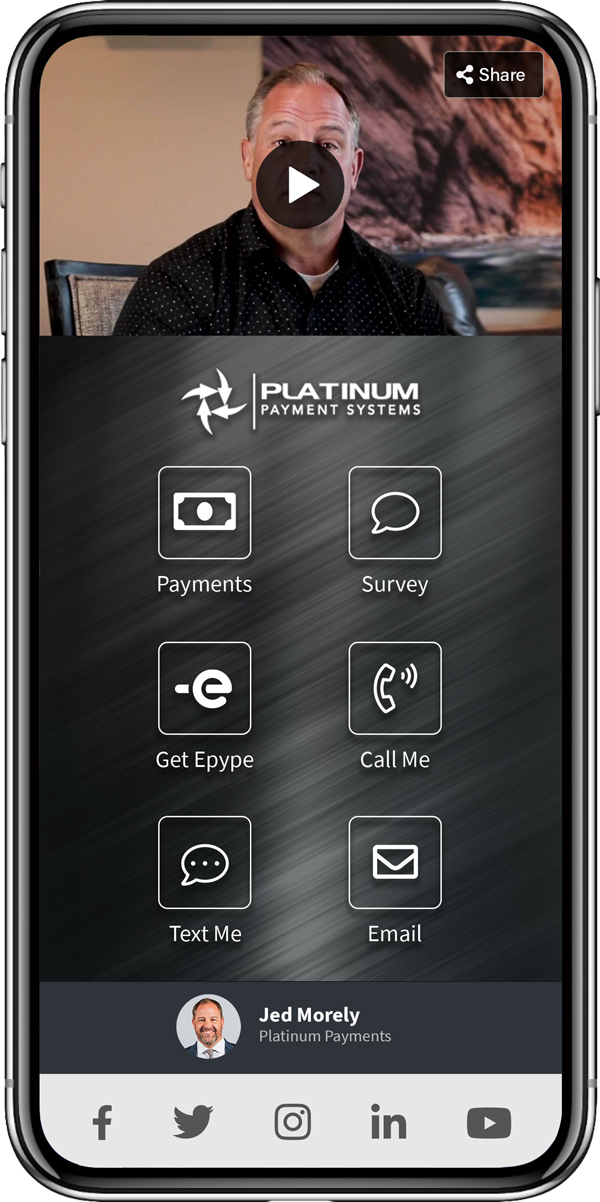 Platinum Payment Systems
Virtual Business Card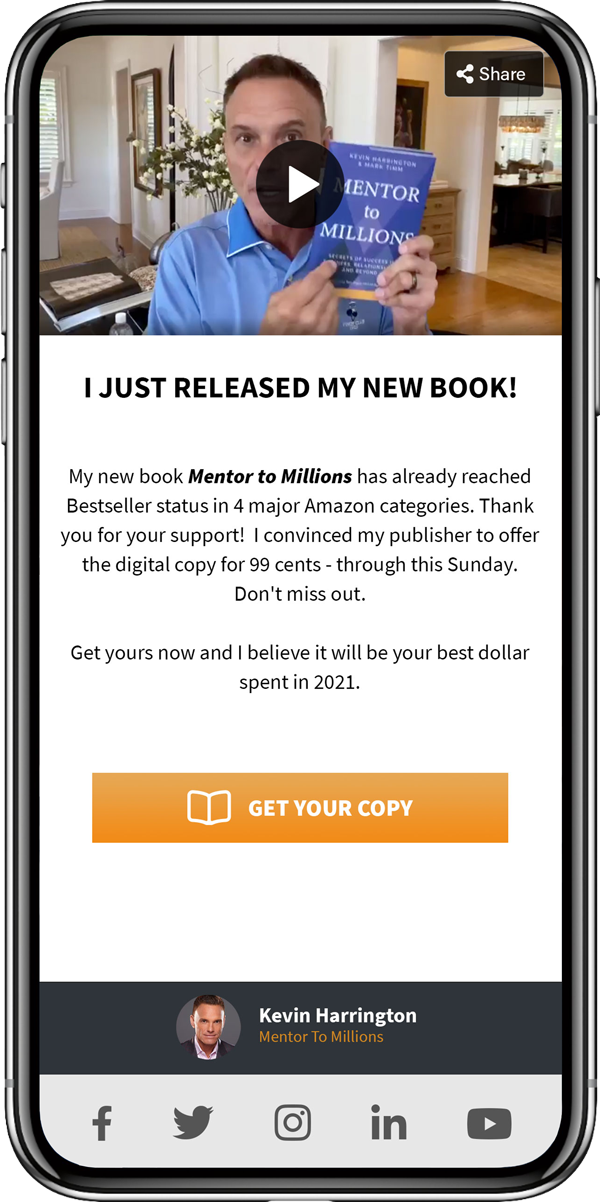 Kevin Harrington - Shark Tank
Sell your book
Clients & Testimonials
Easy Setup & Functionality
"Our reps love how easy this tool is to setup, and the company has been able to maintain great compliance with our products."
Best Communication Tool I've Found
"I use this tool for all of my communication, and my clients also love the mobile commerce applications"
George Wright III
Daily Mastermind
Helps Me Stay in Touch with My Community
"The simplest, most effective tool I have found to build and communicate with my community."
"EPYPE is an awesome tool we use at all our events to drive attendance, communicate with attendees, and increase sales and retention. We highly recommend it to anyone looking to increase their event results."
Corey Bergeron, EVP Board Of Advisors
"EPYPE is a terrific video communication and marketing platform that makes registration and on site communcation a breeze. I love having EPYPE as an event production partner and you owe it to yourself to check them out."
Lon Hudman, Five Star Hospitality
Product Features & Benefits
EPYPE offers business owners, professionals and organizations an entire suite of tools, services and integrations.
NFC Technology Integration
Text Messaging Communication
Share & Save Contact Info
Delivery Results Tracking
Payment Processing Integrations
Product & Donation Integrations
Groups & Tags for Communication
Content Compliance & Locking Features
What makes us different?
EPYPE provides marketing, commerce, and communication tools that bridge across several types of tools and industries. We combine the best elements of digital business cards, text marketing, mobile video commerce, contact management, analytic reporting, and targeted campaign management.
Most importantly the tools are simple, fast and effective. One of the easiest tools to create, launch and grow in the marketplace today.
Zero to Revenue in 60 Seconds
Get Started
Bonuses & Support
Our goal is to help you quickly go from Onboarding to Revenue. As a result, we offer several types of additional bonuses and support to all of our clients. Let us support your efforts with our training, onboarding and campaign knowledge and expertise.
EPYPE Building Workshops
The EPYPE team will help you to quickly get set up, build templates, create groups and get your account organized so you can immediately see results with your account.
Onboard Training & Support
Based on packages your account will receive Group (Pro) or Personalized 1 on 1 (Elite) onboarding, training, tech support and setup.
Campaign Setup
When you are ready to launch your first campaign our trained staff will help you to outline, create, and build your text marketing campaign(s). Pro Level (1 campaign/mo), Business Elite (12 campaigns/mo).
100% SATISFACTION GUARANTEE
If, for any reason, you don't like this amazing product, you can get a full refund anytime within 30 days after your purchase. If you have any issues, just get in touch with our friendly support team and they'll either help you out until you get the results you need or give you a swift refund.
FAQs
Digital Business Cards are an innovative way for business professionals to sustainably exchange contact information. Tap and share your contact information in a more engaging, cost-effective, eco-friendly way.
Digital Business Cards have been referred to by many names including virtual, electronic, or NFC business cards.
There are multiple ways to share your Video Business Card. You can easily share via an NFC card, text message, email, or QR Code to all of your business contacts & potential clients.
Near Fields Communication (NFC) business card is like having a third side of your card, on the inside of your card. There's a small microchip embedded in the card, and this microchip tells a smartphone what to do, whenever it is touched to an NFC-compatible phone.
You control what the NFC chip is told to do, so you can put your EPYPE Digital Business Card to work doing more than saying who you are, what you do, and how to reach you.
A digital video business card allows you to include videos, images, and links related to your work. This helps in showing your brand's story.
It makes a very good first impression on your customers, increasing the efficiency and effectiveness of your business activities implementation and building connections with customers.
No Mobile App is required.
Partner with EPYPE to Grow Your Business, Brand, and Community.
Get Started Today and Let EPYPE go to Work for You.
Start Now